We Ship Cars for Our Friends!
>> NO UPFRONT DEPOSITS <<
Friendly Auto Transport is a premier auto shipping brokerage that coordinates transport for cars, trucks, vans, motorcycles, and some specialty vehicles throughout all 50 states and some international destinations.  We have a large network of carriers who are pre-screened, have a proven track record of success, have all their government-require paperwork in order and up to date, and are 100% INSURED – we validate all insurance ourselves!  We provide all of our customers and clients with the necessary info on the Assigned Carrier and will always be available throughout the entire journey from pickup to delivery should an issue arise.  We NEVER take deposits upfront and we NEVER leave you guessing or feeling abandoned.
STEP 1
Get a Quote, Speak with Us,
BOOK YOUR ORDER
STEP 2
Your Vehicle is
PICKED UP
STEP 3
Your Vehicle is
DELIVERED
STEP 4
We will Call You to
FOLLOW UP
Friendly Auto Transport, apart from offering shipping services to their customers, provides various other services.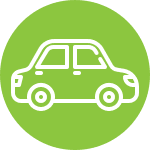 DOOR-TO-DOOR SERVICE
All auto shipping is door-to-door unless the truck can not safely enter and exit the address, in which case we will arrange for pickup and/or delivery at a nearby, more accessible location.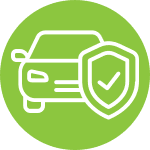 FULLY INSURED CARRIERS
We require all Carriers to supply us with a current & valid Certificate of Insurance (COI) listing our company as the Certificate Holder.  We do our best to validate every COI ourselves.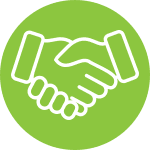 ASSIGNED CARRIER DETAILS
We will send you one simple email for your convenience containing all the logistical information on your transport including all the details on the Assigned Carrier.
We serve the entire United States as well as some International locations as provided by our strategic maritime partners. If you need a quote to ship your vehicle outside of the Lower 48 States, please call us to get a custom quote and a more detailed outline of the rules & restrictions when shipping overseas.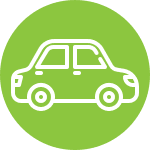 DOMESTIC TRANSPORT
• Lower 48 States
• Hawaii Ports — Honolulu, Kahului, Hilo, Nawiliwili
• Alaska Ports — Anchorage, Kodiak, Dutch Harbor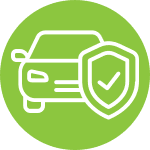 INTERNATIONAL TRANSPORT
• Puerto Rico Ports — San Juan
• Guam/Micronesia Ports — Guam, Saipan, Yap, Republic of Palau, Chuuk, Pohnpei, Kosrae, Majuro, Ebeye,  Kwajalein
• South Pacific Ports — Samoa, American Samoa, Fiji, Tahiti, Auckland
WHAT OUR CUSTOMERS SAY ABOUT US

I would definitely recommend Friendly Auto Transport. They were on time and courteous. They updated us frequently. The best company ever for transport.


Service was as promised. Jason found me a carrier consistent with quote, the guy arrived on time and delivered as promised. No more to say, other than that Jason immediately responded to all inquiries.


Jason was amazing to deal with. He was attentive to every detail and because of him the process ran smooth. I can not thank him enough.