Friendly Auto Transport was founded in 2018 by Jason Gay. It all started when Jason was working as just a regular auto shipping agent for another company and saw over and over again just how horrible the level of customer service was in this industry. Time after time, customers were left in the dark about their transport, being charged rates that weren't matching up with what they were told, seeing customer credit cards being charged upfront before any work was done, and trucks not even showing up at all. Most customers have never done this before and, as a result, don't know how the auto shipping process works, so Jason started Friendly Auto Transport and assembled a small team of quality, professional, and customer service-oriented people. Now our primary focus is to educate our customers, answer any and all questions that you have, mitigate potential surprises as close to absolute zero as possible, and reset the overall customer experience so that YOU know that you are being cared for properly. We are disrupting the entire industry for the better – We Ship Cars for Our Friends!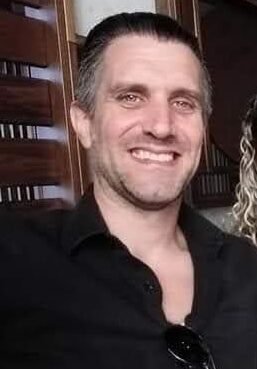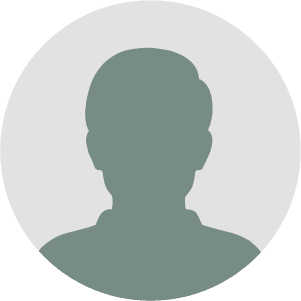 JAKE PETERSON
Lead Shipping Agent
Very helpful when I couldn't get it delivered to my place when I had work. 👍🏽
Allan Richardson
2023-04-07
Amazing customer service and Jason was very professional and informative. When we first spoke, he asked if I had a few minutes for him to go over how his services work and how the overall carrier service operates. At the time, I already had another company working on getting a carrier. After our conversation, I quickly canceled with the other company because I wanted to work with Jason and also the other company could not guarantee a pickup on the specific date. From here, he was very professional and also reached out to the dealership where I was purchasing the vehicle, to confirm the details. We only had a small window to get the vehicle shipped but luckily Jason was able to find a carrier for me very quickly. Unfortunately, there was an issue between the dealership and myself where I wasn't able to fully use Jason's services but he was with me throughout the whole process providing updates and checking to make sure everything was good. If I'm ever in the need to transport a vehicle, I'm definitely going with these guys!!
This was my first time using Friendly Auto Transport, and I am very impressed. After using different auto transport companies that I was not happy with (to say the least - never go with Sherpa!), this experience with was a breath of fresh air. Jason calls you after you inquire online and lets you know upfront that nothing is owed until he secures a carrier that you are good with. For my car, I gave a large window of time for pick up (which I highly recommend - it will save you a headache later) and my car was accepted from a carrier on the first possible day. It was at a good price too (thanks Jason!), so that's when the initial payment was due. The rest was to be paid, in cash, when you pick up your car. The carrier for my car was nice and good at communicating with me. My car was across the country in a week on the day the carrier said it would arrive. Jason made sure I was happy throughout the process - checking in but not being annoying about it. I was very happy with my auto transport experience. We also used Friendly Auto Transport for my husband's truck a few weeks later. Unfortunately, due to snow, our truck was not picked up in time so we had to reschedule a flight (which is why I recommend for everyone to give as large of a pickup window as possible so there is the smallest chance that you have to scramble to change flights/plans last minute). There was nothing Jason could have done differently since none of the truck drivers wanted to drive in that snowstorm, but he let us know as soon as there was a carrier. The carrier for my husband's truck was a different story than mine. He was nice but said he'd deliver the truck on a specific day, then kept saying he'd deliver it the next morning and then that night and so on until it was delivered multiple days later. That was not very professional in my eyes but every carrier is different and some are obviously better than others. You never know what you're going to get until it happens. But overall, I would highly recommend Friendly Auto Transport. I did a TON of research to find a good auto transport company and I truly didn't think one existed until I came across Friendly Auto Transport. I was skeptical because it's hard to always believe what you read online, but this company is legit. I will definitely use them in the future for any other auto transport I may need. Jason is a nice guy that is genuine in caring about your experience and focusing on customer service. I hope that he can grow his company even bigger to help more people have a good experience with auto transport because it is a stressful process and he does a superb job at making it as easy as possible for you.
Perfect smooth service. Jason from beginning to end does his job as if he's caring for a family member. Trusting any company with your personal possessions can be stressful. However in this case I can honestly say this was a stress free interaction and process. Will recommend others and this will be my only means of transporting my vehicle long distance. Thank you again Jason for what you do and who you are as a person. Last of a dying breed of those who truly care.
I used friendly auto transport to get my car back from florida to Illinois Jason was great very kind informative and helpful great prices for the time of year I will definitely be using friendly auto transport again
Mary Ann Huddas
2023-02-12
This could have been a difficult transaction, but because of Jason @Friendly Auto Transport he made it a breeze. Always in contact, and made sure we were happy and everything he promised was fulfilled. I wouldn't hesitate to use him again.
Jim & Joanne Crider
2023-02-06
Good price,. Driver arrived on time for pick up and kept us posted when the car would be ready for pick up. No damage to the car. Would use this company again.
I reached out to Jason in need of a quick delivery across the country and he called me back within 60 seconds of my voicemail. He secured shipping for us within 24 hours at a competitive rate and our vehicle in excellent condition. We appreciate is good work and efforts.
Great service, excellent communication and follow-up! First time shipping a vehicle and Jason made the process easy. Highly recommend Jason to anyone looking to ship a vehicle.
When it comes to the actual logistics of shipping a vehicle, there are no guarantees that Brokers, nor Carriers for that matter, can make legitimately. They can't guarantee their quotes, their pickup times, their delivery times, etc. Why? Because there are too many moving parts involved in shipping a vehicle. Sometime things can go a bit sideways due to all these factors so having a good broker is vitally important! Therefore we incorporate 2 fundamentals that ensure we do good by our customers:
We do NOT take upfront deposits. No money changes hands until an available carrier is located and properly vetted, and we've had the chance to negotiate their rates as low as possible. This way, we can confirm the final cost and their estimated timeline. This is our way of removing all the guesswork. We will communicate all that information to you, and only if you are satisfied and agree, will we move forward in securing your spot with the available carrier. We never take any money without first doing all of these steps, communicating the information to you, and receiving your final approval. In other words, there are a lot of protections and controls in place for our customers.
We do NOT abandon our customers once we dispatch your vehicle to the Carrier. You are still our customer all the way through delivery because we recognize that we might be the only ones you have a personal relationship with during this process and that is so important to us. Yes, we do want you to have direct communication with the Carrier that will be taking possession of your vehicle, but should you have any difficulty communicating with them, as the driver might be on the road and not able to answer your call, we are always here for you to fall back on. Just give us a call/text and we will jump in and get you the information you need.